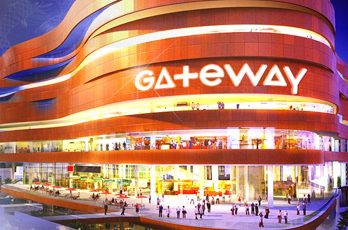 Gateway 
"Gateway": Less than 10 minutes walking from Ds67 Suites to brand-new Japanese Shopping Complex of BKK!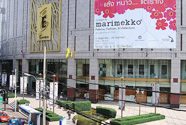 Emporium 
Emporium is an absolutely amazing shopping centre and some would say the best in Bangkok, It has a cinema, and a lot of quality designer wear. They also have an excellent food court at ridiculously cheap prices, which offers diners a lovely view over the adjacent small park. Open: from 10 am to 9 pm.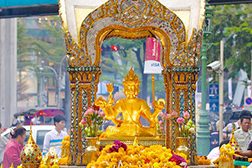 The Erawan shrine 
A Hindu shrine that houses a statue of Phra Phrom, the Thai representation of the Hindu creation god Brahma. A popular tourist attraction, it often features performances by resident Thai dance troupes, who are hired by worshippers in return for seeing their prayers at the shrine answered.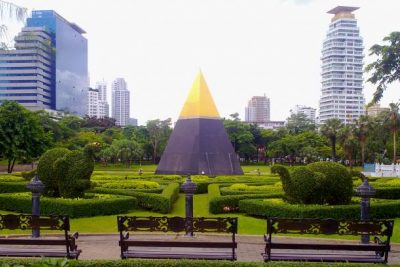 Benjasiri Park 
Benjasiri Park was built on a 29-rai plot of land donated to the BMA who turned it into a park to commemorate the 60th Birthday of HM Queen Sirikit on August 12, 1992. There are 12 pieces of contemporary sculptures including children's works in the park.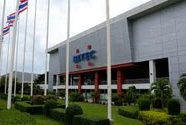 Bangkok International Trade Exhibition Centre (BITEC)
It is a convention and exhibition hall in Bang Na district, opened in 1997 and has a total floor area of 50,400 square metres. Among the events it hosts is the annual Bangkok International Motor Show.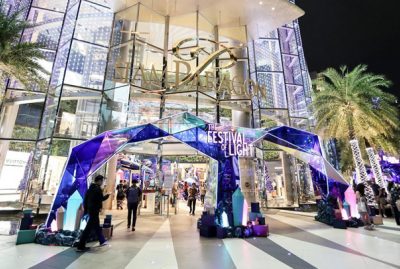 Siam Paragon 
The Pride of Bangkok. This is the biggest upscale shopping complex in Thailand and South East Asia. It includes a variety of high-end stores, restaurants and entertainment complex, offering so many fantastic leisure activities. It is neighbored by Siam Center and Siam Skytrain Station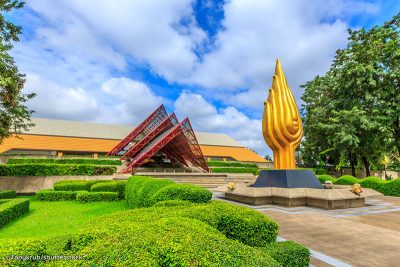 Queen Sirikit Convention Center Queen Sirikit Convention Centre is situated in the heart of Bangkok. The beautiful contemporary Thai-style building is enhanced by a large artificial lake providing a scenic view. The interior and exterior of the building are decorated with art works representing Thai styles, cultures and concepts. Among these art works.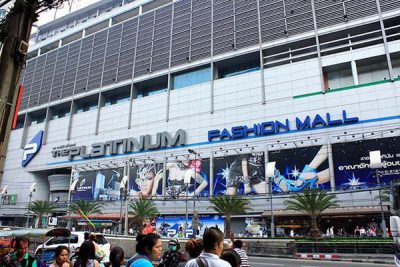 Platinum Fashion MallThis massive wholesale mall is a source for retail shops all around Bangkok, from Khao San Road to Siam Square. You'll find many of the same brands at Chatuchak. Bargain hunters can still pay wholesale prices by purchasing a minimum of three pieces from the same store. If you are lucky you can pay the wholesale price for just two pieces. With more than 1,300 shops, you'll need at least four hours to get through the mall.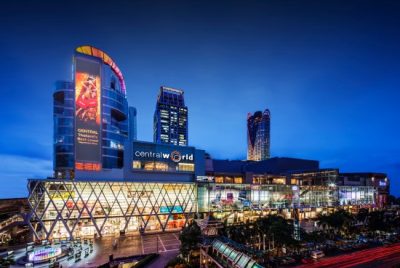 Central World Plaza (Former : World Trade Centre) 
This centre comprises of the ZEN, Isetan and Duty Free shopping centres, with hundreds of additional small shops to go with it. It is opposite the Grand Hyatt Hotel and is the most central of all the shopping locations. Open: from 10.00 am to 9.00 pm.